Full Album show of December 25, 2019
Album: Tainted Bloodline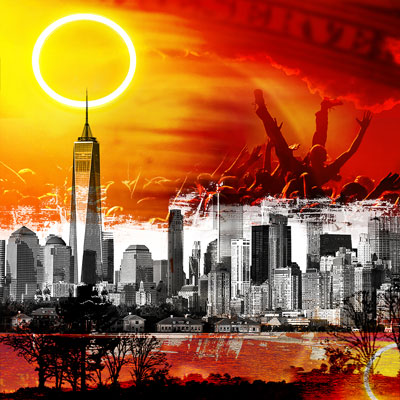 Between the Sun is a Los Angeles based rock duo comprised of Bassist/Songwriter Brad Wetmore (Starch Monkey) and Vocalist/Songwriter Chris Johnson (Starch Monkey). The band formed 2018 after the dissolution of LA rock band Starch Monkey and began penning 12 new songs for a concept album with Wetmore writing the music and Johnson writing the vocals and lyrics. With the release of their debut album "Tainted Bloodline" in November 2019, Between the Sun looks to make their mark with bass driven rics and a forward facing vision. They want their music to be thoughtful and focused while not being constrained by subjective borders of a specifc genre. Wetmore and Johnson acknowledge that the music industry is often chaotic and unpredictable, but they want to make sure that their sights are set squarely on what matters, the music.

About the Album: "Tainted Bloodline" is the frst release from LA rock duo, Between the Sun. The concept album consists of 12 all original songs (penned by members Brad Wetmore and Chris Johnson) that are bass-driven rock with strong melodies and memorable hooks. The story has been described by Johnson as "a journey into one man's attempt to overcome his inner demons and the external forces of greed and grasp what is left of his sense of self." With themes of unchecked capitalism, deceit, selfpreservation and introspection, "Tainted Bloodline" takes listeners on a journey that is unpredictable and full of energy.


---