---
Full Album show of February 2, 2020
Album: Continentals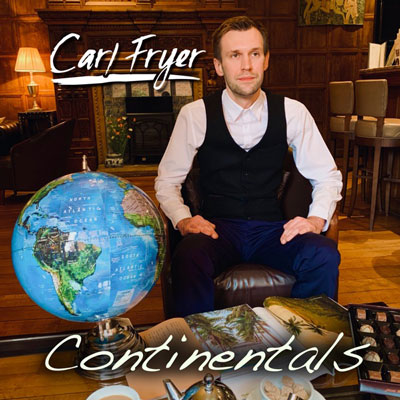 Carl Fryer is a young acoustic/pop-based singer-songwriter from the South of England who delivers powerful and passionate performances with his emotive and meaningful songs. His career highlights to date include the release of three original records, being featured on BBC Introducing in 2014, reaching the live stages of Open Mic UK, and touring worldwide whilst working as a solo musician onboard Royal Caribbean Cruise Lines.
His fourth record "Continentals" which focuses on a diverse array of musical styles was released in January 2020 through Apple Music, Spotify and Deezer. The EP is a concept story about an individual falling in love with someone from another part of the world, and the pair try everything in their power to make their relationship work.
Having been professionally writing music for the past nine years and performing at pubs, clubs, weddings, functions, cruise ships and festivals for the past eight years, Carl continues to impress new spectators at every gig he plays.
About the Album: This Singer-Songwriter record with hints of Rock and Pop ambience was released on January 3rd 2020 through Spotify, Apple Music and Deezer.



---