---
Cotard
---
Featured Artist of July 11, 2019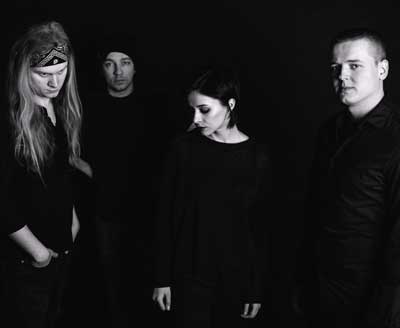 with the song: Anastasis

Cotard is a Polish depressive rock band, formed in 2016, on the initiative of vocalist and composer Jess Néant.
Choice of genre was fully intentional from the very beginning.
Jess: "Our music is the side effect of depression",
"It's the morning after your former self died" (which explains the name - Cotard)
Cotard on the radio: ANASTASIS
PL : Radio Gdansk, Radio Wroclaw Kultura, Pro-radio, Radio Afera, Radio
Olsztyn
Abroad: Rock on The Rise Radio (USA), Midlands Metalheads Radio (UK), Big Radio (Big Indie Giant Top 10 - South Africa) , Zootapradio / ZTR (USA, Cowboy Joe Radio (USA), Radio Wigwam (UK).
APATHY:
PL: Radio Gdańsk, Radio Wrocław Kultura, Radio Olsztyn, Poczekalnia Ragatop Radia Olsztyn, Pro-radio
Cotard took part in festivals and contests such as: Let's Play 2018 (II Award) - Generacja 2018, Rock May Festival 2019 (Audience Award), Kortofest 2019,
Gdynia Rockz Festival 2019.
Nidzica Zmrock Festival 2019 (III Award).

---
Notes for the artist
: This page will always be here under your name in "
Featured Artists"
You can al
ways send us an updated Bio using 'CONTACT' on Menu at the top of page.
---

© LonelyOakradio.com