---
Counter The Eulogy
---
Featured Artist of September 4, 2019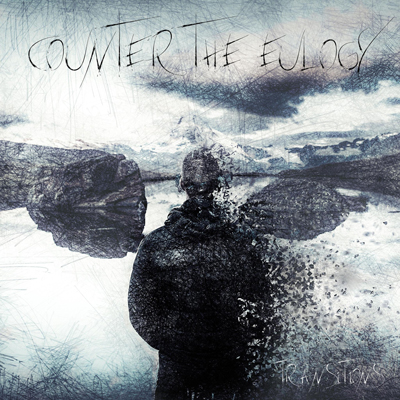 with the song: Child of War & Nitemare Visions

Counter The Eulogy is an Austrian based alternative rock band founded in 2014.
It all really started when original members Markus and Steve decided to revive an old band project. It took quite some time but eventually the line-up was completed with Stefan and Matthias, who turned out to be perfect fits for the band.
After two years of writing, arranging and recording, the bands first album, Transitions' has finally been released in September 2016. On this record Counter The Eulogy enthral their audience with a unique mixture of singer/
songwriter inspired alternative rock and captivating lyrics.
The music of the band is inspired by groups like Red Hot Chili Peppers, Three Doors Down, Jimmy Eat World, Pink Floyd and many more. The lyrics are infuenced by songwriters like Bob Dylan and Leonard Cohen as well as classical authors like James Joyce and Franz Kafka.
All the songs on 'Transitions' raise themes like believe, infidelity, social evils and war, while often utilizing a surealistic setting for these topics. Taken all together, the songs confront the listener with messages, feelings and an attitude to life in contrast to serving stereotypes. In the end this leads to a unique blend that can only be described as Counter The Eulogy.

---
Notes for the artist
: This page will always be here under your name in "
Featured Artists"
You can al
ways send us an updated Bio using 'CONTACT' on Menu at the top of page.
---

© LonelyOakradio.com