---
Full Album show of Sep 26, 2020
Album: Bitten

Artist's Biography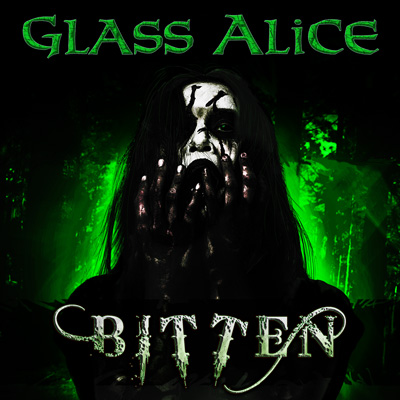 "I left music for a number of years to assist my dad who was terminally ill, and that became the focus of my life for that time period. And then came the day I had dreaded for so long, where I woke up and it was just me, an empty void, and an uncertain future. I was overwhelmed with emotion and seeking an outlet, and that's when I returned to writing and playing music." - Eric Albenze (Guitar)
It's been said that 'from pressure comes diamonds' and in the case of Glass Alice that pressure has resulted in real gems. Eric soon reached out to his school friend Mike Hermensky. I another time Eric occasionally filled in for Mike's band, and Mike's band had often opened for Eric's band. Mike pounced at the opportunity to once again work with Eric. Despite the years apart, they both immediately felt the old chemistry, and wrote and recorded the excellent 'Suckerpunch!' in just their first week. Thus began the prolific and collaborative effort that forms the foundation of Glass Alice.
Glass Alice began to play Ohio and the surrounding regions extensively, playing shows reaching as many as 2000 or more, but with a rotation of musicians in the rhythm section. A stable lineup was finally established with the additions of Anthony Village on bass and Howie Burns on drums, who had worked together on a number of other projects.
A handful of independently released singles brought the band to the attention of producer Jim Wirt, known for his platinum selling work with Incubus, Hoobastank and Alien Ant Farm. With Wirt at the helm, the band recorded the songs that would form the core of their debut release "Bitten" (September 14th, 2020 – Super Delicious Records).
Glass Alice puts the substance of their songwriting squarely in the spotlight. Citing influences as diverse as Alice in Chains, Metallica, Seether, and Black Flag, the band forges its own path that merges metal, alternative and grunge without fitting neatly into any of those genres. This diverse musical chemistry has earned the band accolades and fans from around the world.

About the Album:
Bitten was recorded and produced by Jim Wirt (Incubus, Hoobastank, Alien Ant Farm) who approached the band after hearing some of their self-produced tracks. release.


---