---
Full Album show of April 11, 2020
Album: The Castle Of Lost Hope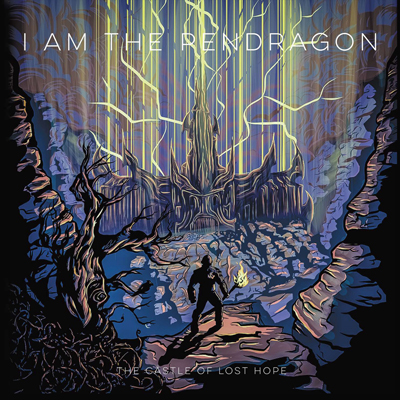 I Am The Pendragon is a Midwest Rock band out of Omaha, NE. Their songs are the concept driven story of an "end times parable with a sci-fi/western setting." Musically, they pull influences from the wide spectrum of rock acts that pass through their area while not safely fitting inside of any particular one. Founded in 2010 by lead singer Jerrod Cunningham, IATP was a revolving door of musicians and a back burner project until 2016 when he resigned from his job to give it his full attention. Jerrod released a self produced compilation of all of the IATP songs up to that point called "The Story So Far..." on January 29, 2017. It was at the album release show where it was announced that David Martin had officially joined IATP as the drummer. They continued to book and play shows in the area as a 2-piece throughout the year, catching the attention of Raven Faith Records whom they signed with early in 2018.

After signing, they set their focus on writing a new album to continue the IATP story and pushing their talents as far as they could go. they were joined in the studio by James McMann, former bassist of Grasshopper Takeover and longtime friend of Dave's who volunteered to record studio bass tracks in support of what Jerrod and Dave were doing. Initially intending to record just one song on the album, James was very quickly recording bass tracks on every song. Towards the end of the studio sessions, James was asked to become a full time member of the band; an offer which he readily accepted! with the forthcoming September 27th release of their new album, "The Castle of Lost Hope," the now 3 piece I Am The Pendragon is gearing up for this new season and ready to let everyone know who they are!

About the Album The album is a concept album in which each song is a part of the story. The story is the story of the Pendragon in the end days, kind of a sci/fi western. Journey with the Pendragon through his struggles and doubt as he sets on his quest.



---