Full Album show of December 2, 2019
Album: The Road Ahead

Indus Rush is the vehicle used by musician / producer Stephen Whitby to publish his music on an unsuspecting world. Indus Rush enjoys mixing traditional instruments and sounds, many of them Asian, with modern synthesis in colourful combinations of sound which are fairly unique in modern music. Inspiration comes from many years of travel and Live Performance with professionals from all over the world, and great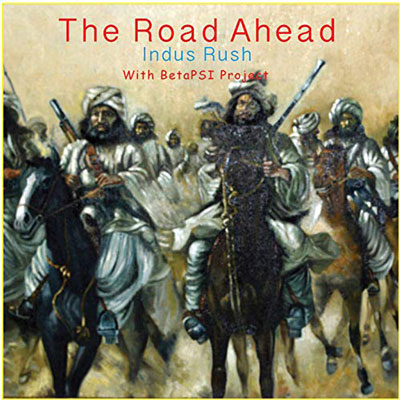 producers such as Brian Wilson, George Martin and Grammy nominated Dutchman, Hans Vermeulen. Bands such as Pink Floyd, Yello and Gong have also been a source of inspiration, evident in the the forthcoming second album by Indus Rush "Himalayan Suite & Other Tales", an eclectic mix of processed and traditional indie pop music.
Stephen Whitby is a Londoner banished to the glens and hills of South West Scotland, where he creates his music in quiet and serene surroundings.
About the Album The Road Ahead: Here is the new album ready for general release on all the usual on line shops on Nov 1st 2019. These songs have all been done in collaboration with female Italian vocalist Barbara Benedetti, who is a producer in her own right, and who collaborated on the production of these songs. Barbara works under the production title of BetaPSI Project, and has been a major inspiration for me in the co-production of these songs. The first song we completed was Follow My Star, which is a derivative of a chord sequence I used for "The Love Ambassadors" and "Pink Garlic".
It`s amazing how many songs you can pull out of a simple sequence! We then went to Barbara to write some Italian lyrics for "Follow My Star", and thus we had "Stella Del Nord" as well, primarily for our Italian speakers in 3 continents. Our main goal at the
beginning of this collaboration was to record and produce "A Bad Day in Paris". This was an instrumental piece from the guitar which Bjorn played on Piano, as well as adding the sax later on, and I wanted to write about the terrible goings on in France.


---