Liberty's Exiles
---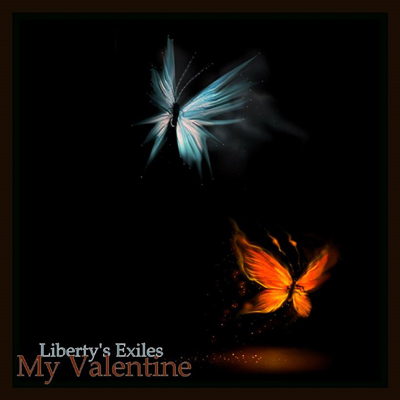 Featured Artist of February 9, 2020
with the song: Every Word You Say

Liberty's Exiles is a musical collaboration between American songwriter Rob Mallory, and Halo Front Man, Simon Talbot.
We started writing together in June of 2013, and have since finished released seven albums of material, ranging from hard rock, to beautiful melodic rock.
September 23rd saw the release of our ninth studio album, "The Children of Destiny". The lead cut, "On Another World" is on youtube now!

LINE-UP
Talby (Simon Talbot) is the founder of the London based "PROCK" group, Halo. He is a West Country boy by birth (Weymouth) and resides these days in London. Much travelled over the years he has grown up with many musical interests
Rob, who has no cool nick name, is from Iowa in the United States, and fills his time with writing, and online gaming... that is, when he's not busy working on the next Liberty's Exiles classic! He is a Prog-Head, but will listen to pretty much anything that is not rap or country.

---
Notes for the artist
: This page will always be here under your name in "
Featured Artists"
You can al
ways send us an updated Bio using 'CONTACT' on Menu at the top of page.
---

© LonelyOakradio.com