Michael Brinkworth
---
Featured Artist of June 25, 2020
with the song: Force Of Nature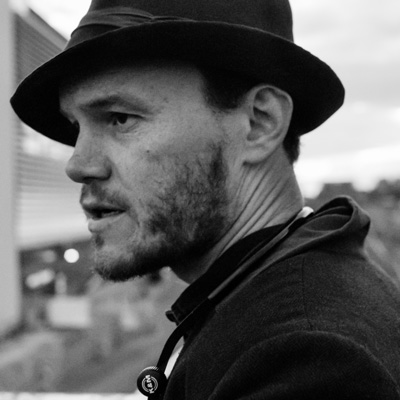 Berlin-based Australian alt-country-folk troubadour Michael Brinkworth writes and sings in the tradition of the timeless greats. Imagine The Band, The Rolling Stones, Neil Young, Springsteen, Dylan and Waits all taking a road trip through the Australiana heartland, with Wilco and The Replacements on the stereo all along the way. A tireless headliner across Europe, Australia and North America, Brinkworth's backpack is stuffed full of heartfelt, road-worn songs. Rhythmic country guitar, entrancing harmonica and a soulful voice combine to take the listener on a journey and expose the rawness at the heart of his songwriting - vulnerable, sincere, and as honest as an old pair of traveller's boots.
Greywood Records released Brinkworth's debut 1 album Somewhere to Run From in 2017, described by Roadtracks as "fresh and relevant" and Lie in the Sound as "intense but without pretension". In late 2019 the first two of several singles and music videos were launched from Brinkworth's upcoming second album, Wasted Wonder, to be released in September 2020. It was recorded with his full band lineup throughout 2018 at Berlin's The Famous Gold Watch Studios and will be released on the studio's eponymous label.


---
Notes for the artist
: This page will always be here under your name in "
Featured Artists"
You can al
ways send us an updated Bio using 'CONTACT' on Menu at the top of page.
---

© LonelyOakradio.com