---
Full Album show of May 2, 2020
Album: Hidden Treasure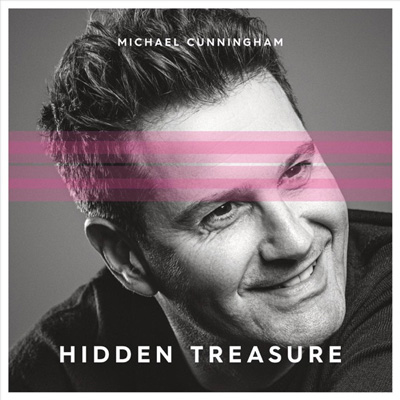 Michael Cunningham is a singer-songwriter from Belfast Ireland. Michael grew up in Belfast, and music was at the heart of his home. When he was 8 he got his first guitar. Like many young musicians, became obsessed with it.
''My passion for entertaining meant that my earliest performances were as a busker in Belfast city centre, during the IRA bombing campaign. Busking was tremendous fun, but (as my worried mother insisted.) it was also quite risky, often involving very rapid changes of pitch, both musically and physically. And what a way to build confidence and to develop your first play-list.
''Like many other hopefuls, in my teens and as a young man, I was a member of various rock bands and groups, with ambitions for that magical hit to stardom.''
''I worked with Jim Anderson, a shy and very talented guitar player and songwriter. Singing and writing with Jim as a duo called ''Thelma and Louise'' was a high point of my early musical career.''
''For over three years we wrote our own material and played in Singer, Songwriter nights and in popular Belfast spots such as the Duke of York, Katy Dalys, John Hewitt etc. Media appearances beckoned, with lots of press, radio sessions and even a slot on local TV. We also managed a number of recordings in local studios.''
''But despite huge investment of talent, time and money, instead of breakthrough to stardom, it was break-up that happened. The harsh realities of life job, mortgage and marriage, followed by the arrival of a young family meant that Jim and I inevitably drifted apart.
Inevitably, music moved from centre-stage in my life to an enjoyable hobby. ''I can remember sadly tossing a pile of cassette tapes and recordings into that cardboard box in my garage...and, literally, pulling the shutters down on my youthful dreams and ambitions of fame as a rock star.'' The next 20 years saw Tracey and me build a loving, happy home with our two boys Ben and Joshua. Music was still important, of course, but only in the background.

Until 2016, my breakthrough year. Thanks to Tracey's fantastic support, we made one of the biggest decisions of our lives. I gave up my job. And made a new beginning. Working for myself in music. Free at Last. It was like having a huge weight lifted off my shoulders. And, 20 years on, I could once again actually afford serious time for my own MUSIC.
My Life Changing Experience.
So, I blew the cobwebs off that dusty old cardboard box in my garage and discovered the magic of those lost tapes of 20 years ago. Playing back those cassettes and recordings was a lightbulb moment for me. The sound quality and recording factors were dire, but I was blown away by their compelling power. Their themes of love, loss and loneliness were timeless, underpinned by haunting melodies and heart-tugging lyrics. I felt immediately they had real potential.
Since then, it's a been life-changing experience. I've dedicated myself to producing and recording the best of those great songs. That's included an emotional re-connection after two decades with my former singing partner Jim Anderson who'd written most of the material. Sadly, Jim's no longer writing or singing, but we have happily agreed on all rights and contractual issues.
The cassette tapes and recordings were impossible to re-master. However, it's been a wonderful experience to sing and produce the first album, using top local musicians like John McCullagh on Keyboard who has just come off a tour with Sinead O'Connor and Colum McClean, who played on all Foy Vance's albums, and tours with Gretchin Peters.
Appropriately the album's entitled ''Hidden Treasure'' launched in 2018. He has also released a live EP recorded in Belfast last year. Called ''Live at the Duncairn'' which give a real feel for the energy and passion Michael has for the music.


---