Mikey Hamptons & The Meows
---
Featured Artist of March 17, 2020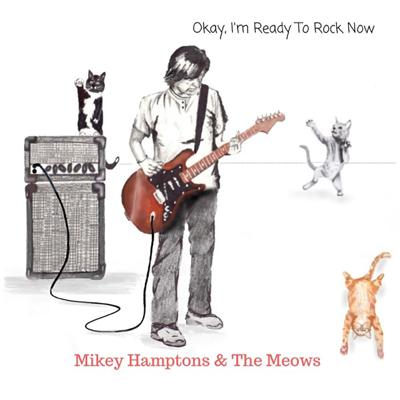 with the songs: Dreamwave, Fine

Mikey Hamptons & The Meows are a true Rock experience in_uenced by none other than the best of the past and present in Rock Music ...
The Meows feature a unique sound that could be described as a cross between Fuel and Ozzy.
Some of the songs indeed, though are an obvious giveaway of in_uence by The Beatles and The British Invasion.
Mikey Hamptons, always writing, and always recording new material is constantly looking forward to the next record: "To improve, and grow as a songwriter and recording artist.
"Okay, I'm Ready To Rock Now", the debut CD from Hamptons, is sure to please some of the most die-hard classic rock lovers as well as younger Oasis, Nirvana, Green Day and Foo Fighter fan.
Mikey Hamptons & The Meows are destined to enhance the history of Rock Music.



---
Notes for the artist
: This page will always be here under your name in "
Featured Artists"
You can al
ways send us an updated Bio using 'CONTACT' on Menu at the top of page.
---

© LonelyOakradio.com