Owen Denvir
---
Featured Artist of December 10, 2019
with the song: Stay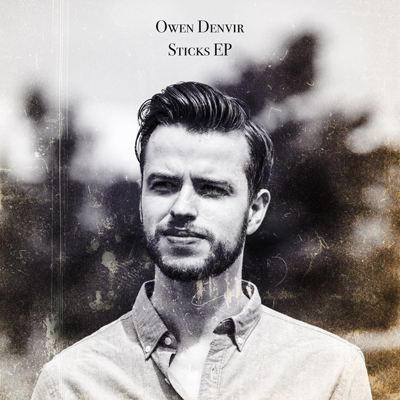 With over 100,000 streams on Spotify, combined video views of over 2 million, music shared by Coldplay and supporting the legend Dodie......Belfast born, Owen Denvir at only 29 has asserted himself as one of the finest singer songwriters around and is now announcing his biggest project to date. 3 EP's released over a year that form his debut album.
About the album, Owen says..."The album and EP trilogy idea is based on Sigmund Freud's theory that personality is a sum of 3 parts: the Id (acting on raw impulse), the Ego (being terrified of consequences) and the Superego (the balance between the two).
The first EP ("Sticks") deals with loss and delusion and the impulsive decisions we make while in the spell of 'love'. The second ("Stones") being a more confident but brash take on love, and finally the last EP ("Bones") is when you have the balance between the two, which mostly leads to more healthy relationships ."
The second single from 'Sticks', 'Stay' Owen says... "It's a song about a lover leaving and trying to convince them to stay. While living in Edinburgh I fell for a French girl who told me she would be leaving once she finished Uni. Although I tried to not get too attached I found myself falling for her. I wrote this song to persuade her to stay."
Training as a young orchestral viola player, Belfast-born Owen Denvir was drawn by the alternative sound of Bon Iver over Bach. These two styles of music influence his songwriting, which Hot Press magazine have described as "honest, personal... complex and affecting".
After spending the last year collaborating with the charity 'Live Music Now' - who provide professional music for care homes and special schools - Owen recorded and produced the album "Music & Memories: Voices of Belfast" alongside Peter J McCauley (of Rams' Pocket Radio). This project was compiled over six months, where the residents of East & West Belfast care homes shared their memories and sang their favourite classic folk songs. The result is a unique set of arrangements featuring guitar, piano, viola and ukulele, bringing together voices from across the city in a blend of nostalgia and Belfast wit. A short film featuring participants at Edgecumbe Day Centre is available at https://vimeo.com/335850076w.

---
Notes for the artist
: This page will always be here under your name in "
Featured Artists"
You can al
ways send us an updated Bio using 'CONTACT' on Menu at the top of page.
---

© LonelyOakradio.com