---
Full Album show of February 6, 2020
Album: February 6, 2020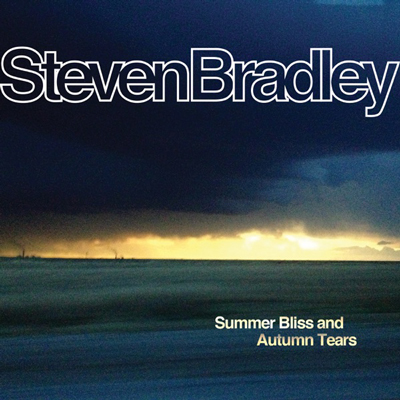 Steven Bradley is the performing artist/songwriter persona of Producer Steve Kravac. Steve's music career has seen his ouvres showcased on radio worldwide.
His works with bands Blink 182, M.X.P.X., Less Than Jake and Pepper have sold millions, culminating in an RIAA Gold Record awarded to him for his ecorts on "Slowly Going the Way of the Bucalo" from M.X.P.X. released via Universal Music Group.
About the Album: 2019 Power Pop/Indie Rock Drawing on his love of Power-Pop, Steven's debut fulllength fnds inguence in Matthew Sweet, Elvis Costello, Neil Young, Bob Mould and Teenage Fanclub. Committed to delivering songs with thoughtful lyrics and welcoming melodies, Steven has crafted material that is tuneful and unique.
Members of Redd Kross, MC5,Tom Waits Band, Jackson Browne Band, Social Distortion, Grapes of Wrath/Northern Pikes and M.X.P.X. contributed top level guest performances to the album. Steve's glossy, radio friendly production ties it together with a neat bow. SUGGESTED SELECTIONS (ALL SONGS CLEAN FOR AIRPLAY) 1. CAPITOL HILL - Byrds meets Beach Boys. Feat. Kevin Kane (Grapes of Wrath/Northern Pikes) - mid tempo rock/pop 4:20 2. PRE-EMPTIVE STRIKE - Bouncy power-pop with thick back ups. Feat. Wayne Kramer (MC5) - up tempo rock 3:06 3. CAN'T COME HOME - Acoustic driven tale of love/loneliness. Feat. Greg Leisz (Jackson Browne) -ballad 4:59 4. LOOSE ENDS - Early Elvis Costello fans
will love this rocker. Feat. Wayne Kramer (MC5) - up tempo rock 3:02 "Beach Boys cross-breeze via XTC's "Mayor Of Simpleton"- THE BIG TAKEOVER.


---