THIRD LUNG
---
Featured Artist of Aug 9, 2020
with the song: Nowhere Left To Hide

Artist's Biography: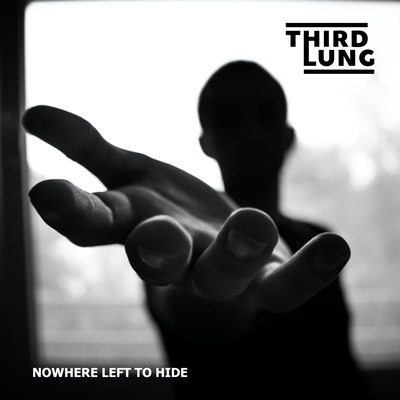 THIRD LUNG, a band on the RISE following a continuous run of gigs across the UK in 2019. Including performances at The Great Escape and Camden Rocks Festivals. The Show continues into 2020/21 seeing Third Lung set to perform at AYL Festival on the 10/10/20.
The O2Academy, Islington supporting The Wendy James Band on the 30/04/21 and Readipop Festival on the 09/07/21. The band have been shown huge support from the likes of BBC Introducing declaring they 'Absolutely Love them!' Along with Classic Rock Magazine who described Third Lung as "A mix of crunchy grunge-laced chops, atmospheric harmonies and contemporary production qualities that drive the soaring, pensive qualities of the Reading-based rockers." Previous releases, Tracks such as 'Breaking Late', 'Speak your Mind' 'Sister Sinner' and 'Sooner or Later' have also been heard on Steve Lemacq's BBC Radio 6 show, Amazing Radio and BBC INTRO. The last few short months have seen the band release 2 Monster Singles 'MEET THE SKY' and "DESIRE'. Both of which garnering increased support and evermore enthusiastic Response.
NOW. Their new single 'NO WHERE LEFT TO HIDE' is Poised to take the band Further. The Song speaks to the time, as Third Lung's Lead Singer Tom Farrelly explains. "What are We doing? Political polarisation. Death of Nuance and complex discussion. Discourse reduced to dilluted Memes and soundbites. There's an ideological war taking place. We all feel it. We know, WE MUST. Say the right thing! Say what you are supposed to say. Definitely do not commit the crime of 'Thinking out loud'. In a time when self censorship reigns supreme. Are we able to contend with the most troubling issues of the day? Can we come together? Can we get along? We better. We've got to. We're running out of time and we know it."
'NoWhere Left To Hide' is Released and Available on 07.08.20.

---
Notes for the artist
: This page will always be here under your name in "
Featured Artists"
You can al
ways send us an updated Bio using 'CONTACT' on Menu at the top of page.
---

© LonelyOakradio.com