Terry Finch
---
Featured Artist of June 27, 2020
with the song: Sunset Over London

Artist's Bio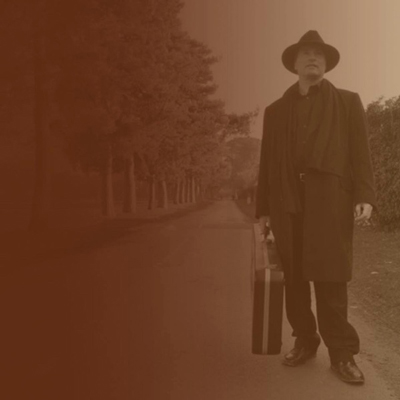 I am not from a musical background at all although I do have memories of my Grandad playing the accordion. One day in an art class at secondary school my art teacher Mr Barnard played Pink Floyd's Echoes on the record player and it just blew me away, like going on a musical journey. I was very bored of the music of the time and started getting into prog bands in my teens at a time when it was very unfashionable , it was some years years later that I bought a guitar. I took lessons with Alan Pinches at the age of 24 and I practised hard. I was a porter in a psychiatric hospital at the time and as the job was mostly hanging around I spent my time practising. I was in an originals band which did not end after three years on very good terms, my tutor encouraged me to join covers bands and start making a living from music. I took his advice and joined an Elvis tribute band, then a light jazz band, then did some summer seasons on holiday camps, then played in a travelling circus orchestra in Denmark for three seasons, then I was offered a place in the band on a cruise ship, which payed for me to travel the world. I have done just about every type of gig imaginable , in many countries around the world in many styles. Back in the UK now and returned to my main passion which is being creative and writing my own songs. So far I have released an E.P. with four songs and an album with twelve songs, these are available on bandcamp, amazon, iTunes, spotify, apple music, KKbox, deezer and many more, I hope you like them. The music is of an eclectic nature like my own musical tastes and I believe this also reflects my own life experiences. "People and Places" has many different styles ranging from rock to jazz, country and folk. I want it to feel like a musical journey just like when I heard Echoes by pink Floyd in the art class all those years ago. I have a myself at open mic nights we also play at festivals and anywhere we can get a gig hopefully to get a following to play the bars and venues, for this I would even be willing to relocate to another country. Anyway I hope you like my music, peace love and happiness to you all.


---
Notes for the artist
: This page will always be here under your name in "
Featured Artists"
You can al
ways send us an updated Bio using 'CONTACT' on Menu at the top of page.
---

© LonelyOakradio.com