The Battery Farm
---
Featured Artist of November 29, 2019
with the song: I Am a Man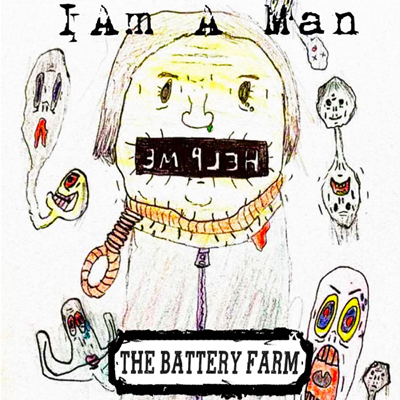 We are The Battery Farm; a Gutter Punk four-piece from Manchester playing punishing, pulverising rock music brimming with pain and passion. The Battery Farm was formed in March 2019 by brothers Ben and Dominic Corry. It was formed as a cry of despair; a terrified and furious response to a world that rapidly seems to be going wrong. This is reflected in the sound of the band which is frantic, visceral and violent but also laced with beauty and melody. Our sound has been compared to bands like IDLES, PIL, Fugazi and Pere Ubu while maintaining something thrillingly real, original and human. We write about ourselves and the world we see around us with guttural honesty and searing compassion.
We released our debut single '97/91' in July 2019 to extremely positive reviews.
Our second single 'I Am a Man' followed to further acclaim with musicblog
Dreamin' is Free calling it 'a fitting anthem for our times'. We are rapidly winning hearts and minds by bringing people something that is real, passionate, and raw.
We are presenting something borne from personal experience that chimes with the difficulties and anxieties that a lot of people face today, and people are responding to it. Life's a battery farm. It's a sick, sick world.

---
---
Notes for the artist
: This page will always be here under your name in "
Featured Artists"
You can al
ways send us an updated Bio using 'CONTACT' on Menu at the top of page.
---

© LonelyOakradio.com