The Jobs
---
Featured Artist of Nov 4, 2020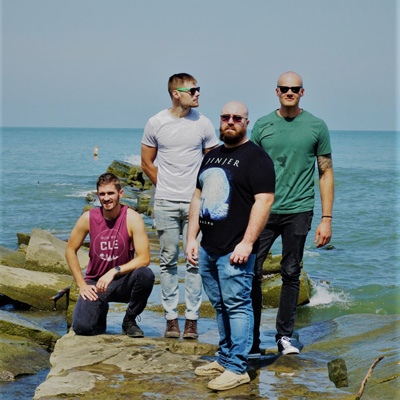 with the songs: The Sunrise Over The Hill, Transmission Radio

Artist's Biography
Primary songwriters Trevor Meyer and Thomas Heun played in competing bands in high school. After college, they combined their talents and began writing together. Joined by bassist, Marc Barone and drummer, Jon Schlote; The Jobs musical space is primarily occupied in alternative rock with tinges of surf, punk, and emo. Melodies are deliberate and songs are rooted in pop sensibility often masked underneath the gaze of guitar fuzz. Influences have greatly expanded over the years drawing from travel, world topography, landscapes, the sea, storytelling, loss and isolation, recuperation, and perseverance through physical and mental challenges. Packaging in tonal influence that is governed by a love for british rock, vintage rock and emo, The Jobs maintain their process-driven approach focused on flow rather than force. As the band's musical cadence matures, the commitment to integral songwriting and love for innovation balance the challenges of sailing upon the ever changing 2020 musical landscape and beyond.


---
Notes for the artist
: This page will always be here under your name in "
Featured Artists"
You can al
ways send us an updated Bio using 'CONTACT' on Menu at the top of page.
---

© LonelyOakradio.com