---
Full Album show of October 3, 2019
Album: Upside Down

While the four-piece band, The Rallies, are based in the Pacific Northwest, their sound is as American as ingenuity. The group, with roots in the Seattle and Tacoma areas of Washington State, is one slice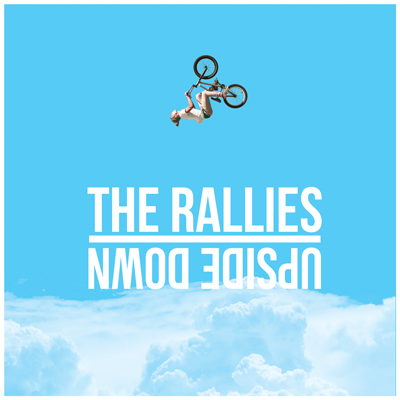 Americana twang, one slice surfer harmony, one slice mid-west jangle and one more slice sunny coastline indie rock. Infused with skyward-facing positivity, the quartet is part of the great forever-sewn quilt of the country's hopeful music. Comprised of shining vocalist Steve Davis, bright guitarist Karl van der Velden, floating bassist Ben Heege and jaunty drummer Lee Brown, the Rallies create songs that stick like gummy pop music and move the heart with elements of traditional rock 'n' roll. Blending these attributes is the buttery-smooth vocals from Davis, who guides the songs, establishing the welcoming warmth of their summer afternoon dreams. The Rallies released their blissful debut LP Serve in 2017 earning praise from outlets across the country, including Power Pop News, KDHX (Top Ten of 2017) and Power Popaholic. The band's sophomore record (release date: Aug 30th, 2019), Upside Down, is a work that implores the listener to understand the depth and breadth of possibility of the big blue sky just beyond your reach.

About the Album: Seattle Washington's The Rallies are back with their sophomore LP Upside Down and it's a reverb-charged dose of sunny hooks and bittersweet sentiment. If you enjoyed their harmony-drenched debut Serve you're going to love this new record. The solid acoustic guitar rhythm backing is still there. The distinctive mix of harmony background vocals combined with lead singer Steve Davis' heart-tugging delivery remains front and centre. But the songs have a bit more muscle this time out.
Somebody stepped on the jangle pedal because its ringing tone threads its way throughout the album, from the single-worthy opener "All Over Town" to the soaring closer "You're the One." The album opens on an extremely strong note. Really, in a properly poprock world "All Over the Town" would be zooming up the charts with its Beatles-esque background vocals, hypnotic guitar hooks, and earwormy melody.
Overall, the influences alternate on this album, from the Tom Petty-ish "Brand New" and "Up To You" to the more Crowded House vibe of "It's OK" and "Alive." The hooky lead line opener to "If You Do" comes off like a lost cut from the That Thing You Do soundtrack. And I also love the lilting, more slow-paced melodic charm of "In Everything." But make no mistake, the band have their own distinctive sound and style, as in evidence on the moving "All of Us," a song that highlights this group's overall uplifting positivity. 2017's Serve landed on a host of 'best of ' album lists and I predict Upside Down will be heading to the same places for 2019.


---