---
Full Album show of April 22, 2020
Album: The View From Here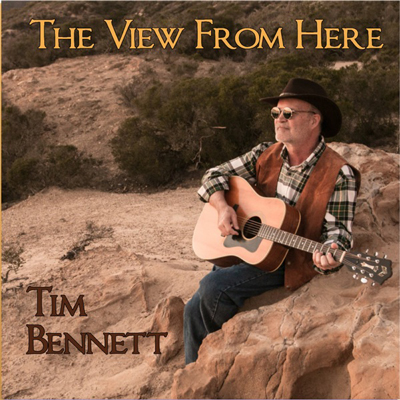 Tim Bennett grew up in Southern California listening to a wide variety of music from Rock, Pop, Country, Blues, Folk, and Bluegrass.

Tim is the former lead singer/songwriter for the band Whistler's Father, an Americana group whose independent 2015 release "Highly Irregular" received airplay globally. "I Really Don't Miss You At All" made the Top 40 of The Roots Music Report Americana Chart and The Top 75 of The Fan Voted Chart.
Album's Title: The View From Here
Album's Genre Country Rock
About the Album This album from 2017 is mostly Country Rock with a couple ballads mixed in. The musicians are the same bunch that appear on Tim Bennett's first solo album titled "Inevitable Discovery".









---