---
Woodgrove
---
Full Album show of Fabruary 5, 2019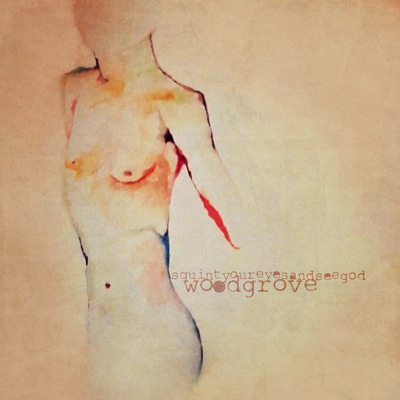 "Singing songs about ghosts and dead gods with a little too much poppy falsetto and nowhere near enough fuzz." That's how the Virginia-based band describes their sound. Loud and heavy, but with dynamic shifts that lead into a world of groove and ambiance. Woodgrove came into being, as did the genre 'Paxil Pop,' after a long summer of introspection in 2016. After a number of solo shows, Virginia native Jared Hall (guitar/vox) was joined by Max (drums), Logan Leverett (guitar), and Jake Wentzel (bass) to move the band forward in a much heavier and all-encompassing direction. While Hall still plays solo shows with nothing but his suitcase drum, guitar, and voice, the full band has become the prime directive for the group. Basing their entire venture out of the Northern Virginia metro area of DC, the band has had a firsthand view of the changing social landscape. Focusing on a blend of ambience and groove, on polarizing songwriting and introspection, the four-piece welcomed the chaos that was 2017 by trying their best to play music as a coping mechanism.
They released their debut EP 'squintyoureyesandseegod' on April 21, 2018
Album: squintyoureyesandseegod (2018)
The debut EP 'squintyoureyesandseegod' by Virginia-based fuzz rock group, Woodgrove. Recorded in April of 2017 in a large living-room in Lovettsville, VA. Recorded and mixed entirely by members of the band.
---
Notes for the artist
: This page will always be here under your name in "
Featured Artists"
You can al
ways send us an updated Bio using 'CONTACT' on Menu at the top of page.
---

© LonelyOakradio.com