Full Album show of April 20, 2020
Album: Seeking The Shroud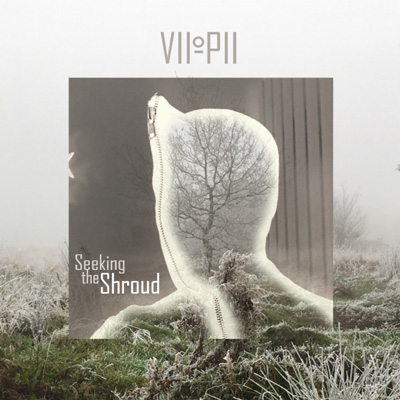 Vii-Pii is the moniker of Vianney P., a talented and uberous song-writer and
recording musician from France with a gift for multi-faceting.
His 25 years of experience span over a combination of collaborations and bands (Dead Go Fast, S/E/L/F) and he is now focusing on releasing his solo material.
With over 250 songs and counting, his compositions cover a variety of genres in the realms of Alternative Rock (Indie, Progressive and Post Rock), New Wave (Dark Wave, Post Punk) and Electronica (Trip Hop, Electro Pop). If you like Radiohead, The Cure and the Archive, and you wonder what they would sound like playing together, then give it a try. Vii-Pii sings with a distinctive baritone voice that draws comparisons to Roger Waters, Dave Graham and Andrew Eldritch.
Vii-Pii plays guitars and all other instruments on his solo projects, switching from acoustic to electronic music styles in a natural way. There is energy, depth, and lush arrangements of vintage synths, guitar pedals and drum machines whilst lyrics combine wits and wistfulness.
Now based in Paris, France, he has a long experience of living in Asia and speaks Japanese fluently. Musician at night, he is a senior exec at day.

About the Album Release on Sept 6, 2019, "Seeking The Shroud" is a nihilistic album inspired by the French Decadent movement. Read Baudelaire, Verlaine; refer to symbolism and notions of fatality, sickness of the world, delight in perversion and delirium. The last sentence in the title song, "I ee, defeated, haunted by the shroud" is a loose translation of a poem by Mallarmé, one of these French "Cursed Poets". There will be a quest (Seeking), unquenchable appetites (Our Love Like Fear) leading into murderous visions (The Shade), notions of loss (Song For Tiana) and frustration (The Standstill) combatted with dark humour (The Worm) in the face of a lurid fate (The Rose and The Rain) and the unavoidable ending (The Shroud).


---