Wild Horse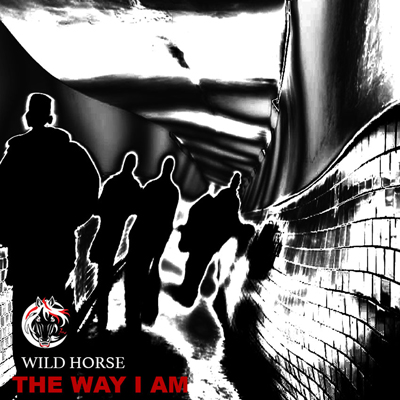 Featured Artist of March 2, 2019 with the Song: The Way I Am
"Tremendously well done, I'd skip school, college and anything else that is prescribed for "people who wash" and just get out there with this, it is the mark, or rather the marque, of tremendous talent and it alarms me how clearly superb the band is going to become."
Geoff Baker – July 2018 from his review of "Songs About Last Night" Wild Horse are a young, exciting English rock band who's recently released 2nd album "Songs about Last Night" has drawn comparisons with some of the UK's very best exports from critics both sides of the pond.
Brothers Henry and Jack Baldwin share the lead vocal duties. Imagine Jagger sparring with Liam G and you're getting close. Throw in some classic rock riffs a'la Keef' over Ed Barnes's powerhouse drumming and you can start to imagine what Wild Horse are about.
But it's not all bombast, there is subtlety and even beauty, with great backing vocals and considered song arrangement. You can hear influences from the like of The Arctic Monkeys, The Hives, Libertines and of course the Rolling Stones throughout their repertoire but they all still sound like Wild Horse!
The East Sussex boys are renowned for an exciting, powerful stage show, having honed their craft from an early age at venues such as The Fiddlers Elbow – London, The Haunt – Brighton, The Forum – Tunbridge Wells, The Islington – London, The Gunners – London, The Bedford Balham – London, Chiddfest – East Sussex, Dublin Castle - Camden, Bar 42 – Worthing, The Prince Albert – Brighton, The Brunswick – Brighton, Black Market VIP – Hastings, The Unicorn – Camden, Guns & Smoke – Barnet, The Hope & Ruin – Brighton, Hastings Music Festival, Red Roar Festival – Gravesend, plus many many more venues & events.
Wild Horse were recognised by becoming 2014 "Rock The House" nominees and 2016 finalists. In early 2015 Wild Horse signed with a New York record company who released original Wild Horse tracks on mixed EP's leading to the release of their first album, "It's Begun", in January 2016, entirely made up of original material. Now working independently, Wild Horse recorded & released a further 18 original tracks during 2017 forming three EP's, "On The Run", "It's Only Rejection" & "Timeless Dancing". In spring 2018 they completed their second album "Songs About Last Night", which was released on June 30th. They are now about to start recording their 3rd album for release in April 2019. Their tracks are available on all major digital platforms. The reviews have been brilliant and extensively played on many radio stations worldwide.
• Original British Rock Band.
• Two Brothers as Front Men.
• Formed for over 5 years & released 2 Albums & 3 EP's, 3rd album due out April 2019
• Average Band Member age still 17 years old.
• Biggest Influences – Rolling Stones, The Who, Fleetwood Mac, Hendrix, Arctic Monkeys, The Hives.
With around 40 original tracks recorded, two albums & three 6 track EP's released with many more original rock tracks already being recorded for release during 2019, there is no stopping their creativity & drive. Wild Horse are a band like no other for all the right reasons. Their love of the music & playing to live audiences is an experience not to be missed.