Joshua's Creed
Joshua's Creed is a recording project based out of Kalispell, MT. One could go drone on like everyone else about how cutting edge, bleeding edge, razor's edge, leading edge or dropped on the head we are. Or one could also tout how great, different.
special, out of the box, revolutionary and what a breath of fresh air we are. The truth is, very few artists, bands and/or musicians are any of the things they claim to be.
Joshua's Creed is different in that respect: You be the judge of the music. Let the listener decide if it's good. We're just making music the way we want to make it regardless of what's popular. One thing that has been said about us: If Iron Maiden and Judas Priest had a love child, it would be Joshua's Creed.
Album: Joshua's Creed (2016) The debut album from Joshua's Creed is full of good Hard Rock that certainly must be on the bleeding edge of something.


Notes For the artist: This page will always be here under your name in "Featured Artists". You can always send us an updated Bio using 'CONTACT' on Menu at the top of the page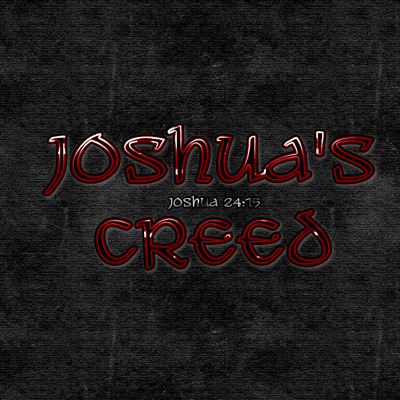 #
(PST)
Name

length
Rating

1
9:00
Alive

03:54
3

2
9:03
It Is Finished

03:19
3

3
9:07
The Sky Is Falling

03:15
3

4
9:10
Choose

06:24
3
5
9:17
Four Horsemen
04:45
3
6
9:22
Buried In The Womb
04:19
3
7
9:26
Consequences
05:04
3
8
9:31
God Must Be Crazy
03:33
3
9
9:35
House Of Cards
03:51
3
10
9:39
Where Everything Dies
06:35
3