End my sorrow
We are a danish melodic metalband called "End my sorrow" After almost 20 years of struggeling, our debut album is finally out, via Art gates records. It has been an almost "Anvil" kind of trip.
The 3 radiosingles are: Wither Away, Broken, because of you (poverballet)
What started out as mostly gothic doom, soon started to grow... Not before long, the songwriting got more exploring, and though there's still some gothic and doom influences "no doubt about it" the music has become a unique structure which is quite hard to put in a specific genre! We get inspired by so many different types of music, not strictly metal "but most" that the style, cant be described as anything else than "End my sorrow", a style that contains Groove, up-tempo, down-tempo, male and female vocals, energy, melancoly, distortion, acoustic, death, thrash, doom and so much more. Judge for yourself!

Album: Of ghostly echoes (2016) Of ghostly echoes, is out worldwide via Art gates records, and was so nov the 25th 2016.

Notes For the artist: This page will always be here under your name in "Featured Artists". You can always send us an updated Bio using 'CONTACT' on Menu at the top of the page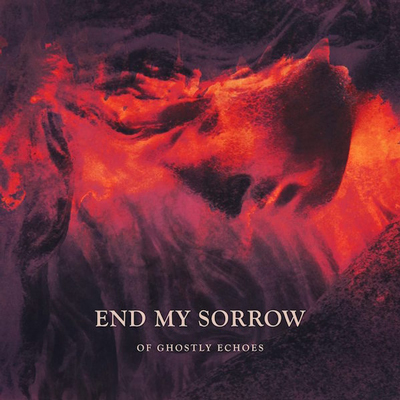 #
(PST)
Name

length
Rating

1
9:00
Wither Away

05:05
3

2
9:05
Show Burning Red

05:20
3

3
9:10
Past Horizons

05:01
3

4
9:15
Shapes Of Darkness

05:10
3
5
9:20
From A Distance
03:41
3
6
9:24
Flaming Heart
04:59
3
7
9:29
Because Of You
06:15
3
8
9:36
War Of The Blind
05:13
3
9
9:41
Behind The Truth
03:33
3
10
9:45
Broken
05:28
3
11
9:50
Dead End
07:04
3