New Music show (today)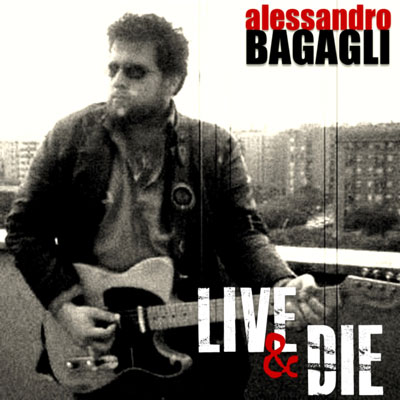 Alessandro Bagagli - "Ready 2 Soar"
Fifth album by Italian rock artist has been anticipated by the single "In California before Dawn", a tribute to the Californian bands who made California music history in the Sixties. A social event has been planned to let the fans choose the next single among 5 songs taken from the album. A video of the chosen one will be released at the album launch using fans' video material.
"A man ain't dead until he's really died".
That's how "Live & Die" starts with its title track which you can listen to at the artist's Official website www.alessandrobagagli.com . A stunning rock album of 15 songs surfing among rock, blues, soul, funk, alternative and hard rock that leads the listener into a world of original sounds and a rich personality. The album will be available in June, 10 2016 together with an album digital booklet featuring photos, lyrics, album. 15 songs talking about love, fears, life & death. A death which is like to be born again to a more significant life. Alessandro Bagagli's music appears to be original and various in it rock, funk, soul and hard blues styles. Available on ITunes, Amazon, Google Play,
CdBaby and Alessandro Bagagli Official Site.



Notes for the artist: This page will always be here under your name in "Featured Artists"
You can always send us an updated Bio using 'CONTACT' on Menu at the top of page

The "Next Play" is a pretty accurate estimate. The Rotation is currently 40-45 days due to the huge number of submitted songs. You can always change it to Rotate in 1 day with only $1 donation. Click "Promote and Donate" on the menu, at the top of the page, for more info.