New Music show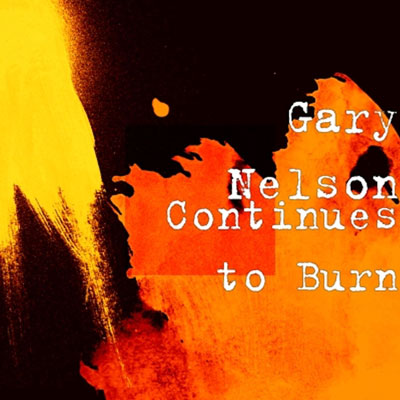 Gary Nelson - "You're a Big Boy Now", "Continues to Burn", "Lovin' Kind"
Born and raised in the suburbs of Chicago, Gary Nelson was tutored by his father Alfred who was a country singer, before long Gary had his own band and played local clubs in the Chicago area.
Gary performs all the lead vocals, backup vocals, and instruments, except some occasional keyboard performances by my wife Peggy on my song recordings. I love to write songs that have interesting melodies and rhythms. I try to focus on what sounds interesting or "catchy" as they would say, so I spend a lot of time in my home studio working on writing, arranging and mastering my songs. I finished my first Album CD "Continues to Burn" released June of 2016. The cut from the CD "Continues to Burn" was one of the top 10 most requested songs on the Independent Music Networks in Europe in January/February 2016.
As a singer and performer, I continue to perform on stage locally, and travel some during the summer and perform at Festivals. When I perform we do a mixture of my songs, and Classic Rock.
As a songwriter, my goal is to have other singers or bands perform my songs. I have a large catalog of unpublished songs that I would love to have other artists perform.



Notes for the artist: This page will always be here under your name in "Featured Artists"
You can always send us an updated Bio using 'CONTACT' on Menu at the top of page

The "Next Play" is a pretty accurate estimate. The Rotation is currently 40-45 days due to the huge number of submitted songs. You can always change it to Rotate in 1 day with only $1 donation. Click "Promote and Donate" on the menu, at the top of the page, for more info.