New Music show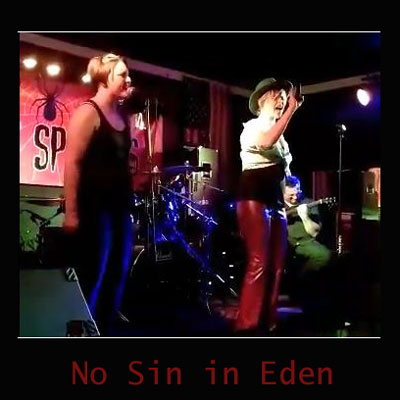 No Sin in Eden - "Fallen Angel", "You and I"
We are an eclectic band, playing a mix of pop, rock, country, and alternative originals. We are typically classified as "Indie", mostly because we have 3 song writers in the band who draw upon all of our personal tastes which are weaved into each song.
We love performing, whether its a crowd of 600 people or an intimate 40 seat venue...
We prefer to be an opening act but we have headlined for small festivals. Our total set list includes 27 originals and we another 6 covers we can add. We typically perform 12 to 15 songs during a 45 minute set. We've worked hard with over 70 shows in the last 18 months.
We are currently booking for Coffee Houses, Wineries, Breweries, and Festivals.
We prefer play all of our original music which is why we typically don't play venues that traditionally book cover bands.


Notes for the artist: This page will always be here under your name in "Featured Artists"
You can always send us an updated Bio using 'CONTACT' on Menu at the top of page

The "Next Play" is a pretty accurate estimate. The Rotation is currently 40-45 days due to the huge number of submitted songs. You can always change it to Rotate in 1 day with only $1 donation. Click "Promote and Donate" on the menu, at the top of the page, for more info.