New Music show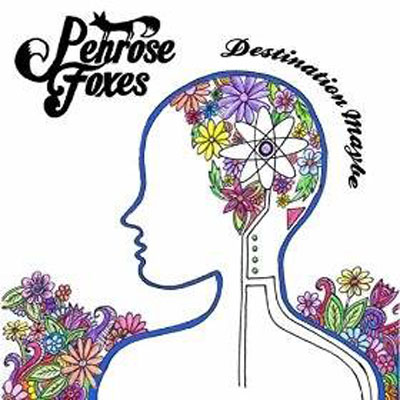 Penrose Foxes - "Cybermen"
"Penrose Foxes live performances are jammed full of energy, humour and song-writing that never fails to bring out the dancing fervour. The band have presented a unique blend of original songs, inventive covers and mash-ups to the delight of London audiences since 2013. The band released their debut EP, Roadmap to Bliss in summer 2015, reaching #1 on the iTunes Blues Chart. Some have defined the bands sound as 'Alternative folk-pop', although this label feels somewhat inadequate - the sound is difficult to define. Their unusual line-up of genre-busting talents create drama as they battle for supremacy; a saxophonist demanding soul; a classic chanteuse defecting to cabaret; an effortlessly groovy rhythm section and a leader, insistent of voice and perceptive of lyric, ensuring the elements react to produce songs with vigour, meaning and purpose. PFs are active on the London live music scene and have played shows at Borderline, The Garage and Proud Camden".

Cybermen by Chris Bagley Arr: Penrose Foxes Released 10th June 2016. Unsigned. - Rights reserved Penrose Foxes
"At a touch I reveal your life and your loves and your dreams. But in the street we pass by like nobodys Because outside this cyber world we share nothing, we share nothing ..."


Notes for the artist: This page will always be here under your name in "Featured Artists"
You can always send us an updated Bio using 'CONTACT' on Menu at the top of page

The "Next Play" is a pretty accurate estimate. The Rotation is currently 40-45 days due to the huge number of submitted songs. You can always change it to Rotate in 1 day with only $1 donation. Click "Promote and Donate" on the menu, at the top of the page, for more info.