New Music show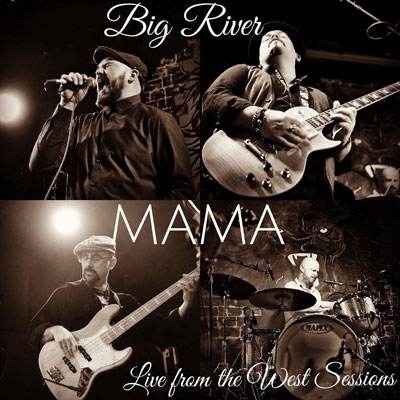 Big River - "Mama"
Big River is the brainchild of Guitarist and session man Damo Fawsett. After seeing the band Vintage trouble on a TV show he realised that the Blues is well & truly alive & reaching a whole new generation of fans. After a session in a rehearsal studio Big River was born.
Big River are: Damo Fawsett - Guitar, Adam Bartholomew - Vocals,
Luke Calvert - Drums, Ant Wellman - Bass
The track is the first to be released from "The West Sessions" EP and is the first original song written by the band and local songwriter Matt Knox. "The West Sessions" compromise of four tracks recorded completely live during a beautiful July Sunday afternoon at an English countryside pavilion. The band all recorded in the same room, a large hall which gave a drum sound reminiscent of Headley Grange recordings from the 70's. Recorded and produced by Paul West and mastered by Pete Maher (Jack White, Linkin Park, U2 & The Rolling Stones), this was the perfect team to capture the live sound of Big River that is becoming a firm favourite on the UK stages.

Notes for the artist: This page will always be here under your name in "Featured Artists"
You can always send us an updated Bio using 'CONTACT' on Menu at the top of page.