New Music show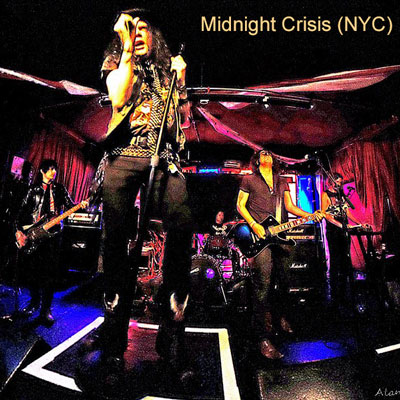 Midnight Crisis (NYC) - "Bloodbath Wine"
Dark, Deep, & Dirty Post-Punk Hard Rock band for the Rock n' Roll apocalypse formed by Marty E (of the Dirty Pearls) and Lase (the Savage Hearts).

Influences:
The Cult, Ministry, The Stooges, Joy Division, Cop Shoot Cop, Nick Cave, Mark Lanegan, Aerosmith, Big Black, Billy Idol, The Afghan Whigs, Leonard Cohen, the Damned, Sisters of Mercy, Lou Reed, LA Guns, The Verve, The Replacements, Lords of the New Church, Mission UK, Ramones, Led Zeppelin, Lou Reed, Guns n' Roses, Mother Love Bone, Phantom Chords, etc.

Notes for the artist: This page will always be here under your name in "Featured Artists"
You can always send us an updated Bio using 'CONTACT' on Menu at the top of page.