New Music show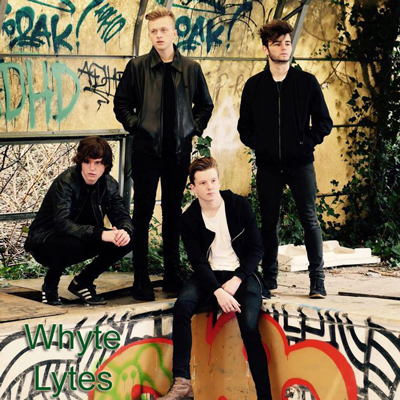 Whyte Lytes - "Ride", "Go Get It"
Emerging newcomers, Whyte Lytes have gained a strong following since starting their band in it's previous incarnation in 2014. Whyte Lytes are Josh Rawle (Bass/Vocals), Alex Rawle (Guitar/Vocals), Jonny Morrison (Guitar) and Jamie Langford (Drums).
With the early successes gained from their first ep's, Hold Up Hold Back and Fight to Pay, tracks of which received support from Aaron Phillips Amazing Radio Rock show and received rave reviews from top music blogs such as Pure Music Magazine and A Music Blog Yea?, the bands future looks set to continue to grow and succeed with the their aim to make it within the music industry and to lead in the revival of cutting edge, gritty, guitar driven music.
Whyte Lytes music is similarly ambitious, characterised by their signature classic rock sound whilst remaining current giving their sound mass appeal. Inspired by the likes of Oasis, Stererophonics and The Rolling Stones, Whyte Lytes bring their own take on this well established genre.
Where the band really shine is with their live shows. Always a lively event that brings all four band members strengths and styles together which captures an infectious energy with their anxious and passionately angsty sound aesthetic. With previous shows at venues such as the O2 Academy Oxford and New Cross Inn along with support slots for rising bands such as VANT and High Tyde already under their belt, Whyte Lytes are touring clubs and festivals throughout the UK.






Notes for the artist: This page will always be here under your name in "Featured Artists"
You can always send us an updated Bio using 'CONTACT' on Menu at the top of page.