New Music show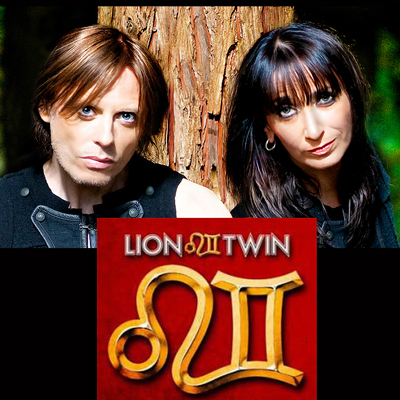 Lion Twin - "Occupy"
NASHVILLE: a fascinating new album has been released which will delight all fans and friends of rock music, from metal to pop. The songs are down-to-earth and danceable, melodic and catchy, while carrying many layers of meaning, both current and powerful.
LION TWIN is a German metal-pop band which was established in the early summer of 2011 by Li (vocals) and Jan (guitar). LION TWIN meld real metal with rock pop. Their Nashville album builds on the sound of 80s metal and weaves in today's musical taste in the genre. Michael Wagener (Alice Cooper, Megadeth, Accept, Mötley Crüe, Raven, Metallica, Janet Jackson, Queen, Ozzy Osbourne) mixed and mastered this debut album in his WireWorld Studio in Nashville. Nashville was chosen as the album title because it is a homage by Jan and Li to the city which is also known as Music City USA and, like no other city, has had such a decisive influence on rock, pop and folk music. The title was also chosen because of the cooperation between LION TWIN and Michael Wagener who lives and works in the city and helped shape the sound of the album.
Michael Wagener says: "LION TWIN is an extraordinary band and the music is very individual. Working with the musicians in the studio was a lot of fun. I'd be very interested in producing their next album."
Li's virtuoso and multi-layered vocals – deep, expressive and very broad – are the hallmark of LION TWIN. Each piece is different and contains surprises that never interrupt the flow of the song and yet make you curious to listen for more.
LION TWIN has a familiar sound, but it's also unconventional, especially regarding the songwriting and arrangements. Classical motifs – especially from Richard Wagner – as well as musical quotations from church music and folk music are woven into the songs.
The LION TWIN song lyrics are especially important, loaded with irony and ambiguity and often coded, dealing extensively with social issues and issues critical of society as it is today. In the booklet, LION TWIN have allowed themselves the freedom of a double page per song in order to illustrate their lyrics with a picture.
LION TWIN supports the organizations Greenpeace and Amnesty International through donations and in the future will also hold benefit concerts for them as well as distribute their information material at live concerts.

Notes for the artist: This page will always be here under your ne in "Featured Artists"
You can always send us an updated Bio using 'CONTACT' on Menu at the top of page.