New Music show
Last Featured on this show November 22, 2016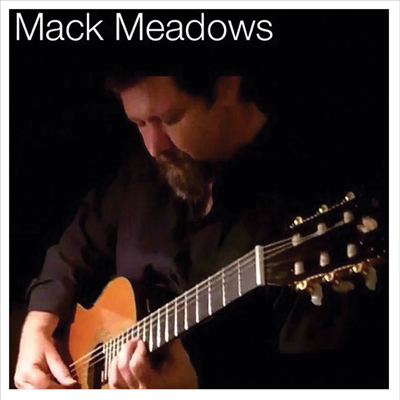 Mack Meadows - "She Used To Love Me A Lot"
Playing guitar is a challenging and rewarding skill that can bring a lifetime of enjoyment...whether you strum in your living room or on a stage, music is a wonderful gift.
Based in the Upper Keys, Mack Meadows is a diverse guitarist in genres across the spectrum. Mack has always loved sharing the gift of music and has built his career performing before audiences and teaching guitar professionally. In addition to his command of contemporary music, he has studied with acclaimed classical guitarist Dr. Stephen Robinson.
Prior to managing music stores across the Southeast for several years, Mack appeared as a solo recitalist and chamber musician. He played three seasons at Seaside Music Theater in the pit orchestra as a guitarist, in such shows as Evita, Anything Goes, and Little Me, as well as flamenco guitarist in Man of La Mancha. He has also worked as a studio session musician in Memphis and Nashville, Tennessee.
Mack earned a Bachelor of Music Degree from Stetson University, where he was a member of the Stetson Guitar Quartet. He became a sought-after teacher in Vero Beach, Florida, and played clubs and events throughout the Treasure Coast area.
Musical styles included Blues, Rock, Rockabilly and Latin Jazz.
Notes for the artist: This page will always be here under your name in "Featured Artists"
You can always send us an updated Bio using 'CONTACT' on Menu at the top of page.