New Music show
Last Featured on this show November 24, 2016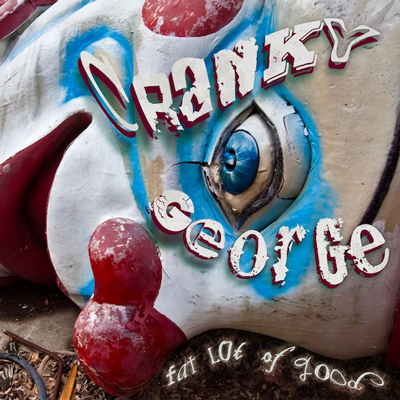 Cranky George - "Misery Road"
Los Angeles based Cranky George has brought together members and musical styles from both sides of the Atlantic to create a unique take on folk-influenced indie rock that is as special and diverse as the members themselves. Refining their sound over multiple years and multiple lineups, the band is set to release its long-awaited debut album – Fat Lot of Good – this fall.
James Fearnley, co- founder and accordionist for the London-Irish folk-punk band, The Pogues, and the Mulroney brothers, Kieran and Dermot, siblings from a large, Irish-American family from Alexandria, VA, first came together as neighbors in Hollywood, California. While both of the Mulroney siblings are known for their work on and behind the screen with movies, they are both classically trained musicians; Dermot on the cello, mandolin, and guitar and Kieran on violin, ukulele, and tenor guitar.
In 1994, they formed the LA based band, The Low and Sweet Orchestra, which released an acclaimed record, Goodbye to All That, on Interscope Records in 1996.
After The Low and Sweet Orchestra split, both Mulroney brothers and Fearnley formed the Cranky George Trio.
During this time, Brad Wood, who has produced records for artist from the likes of The Bangles, Ben Lee, Pete Yorn, and Veruca Salt, was added on bass. To round out the new line up of Cranky George, Sebastian Sheehan Visconti, a sound designer and sound effects editor who notably worked on the television series The Muppets and The Flash, joined on percussion. The band released an EP of original material and played a slew of live shows. After many years that saw band members constantly busy with their own projects, Cranky George's much-anticipated debut full length – Fat Lot of Good – will be released October 14th 2016.
Notes for the artist: This page will always be here under your name in "Featured Artists"
You can always send us an updated Bio using 'CONTACT' on Menu at the top of page.