New Music show
Last Featured on this show December 14, 2016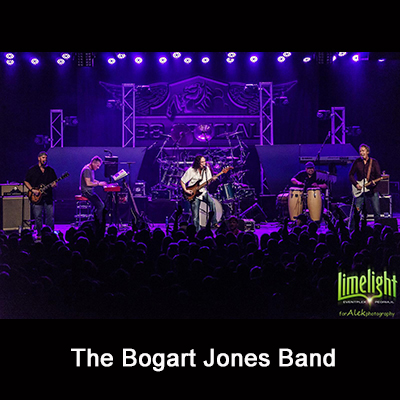 The Bogart Jones Band - "Willow"
The Bogart Jones Band is a.....Rock & Soul, Blues Country Funk Band from Central Illinois.
Hard to pigeon hole,...but easy to love!! The Bogart Jones Band creates handcrafted, no boundaries, stories and music with adrenaline pumping live performance. A family of brothers from different mothers with diverse musical backgrounds, making "New Music with an Old Soul".
2016 is shaping up to be an incredible year for the band!! One thing is for sure... the band just released an album, "14th & Willow" they are VERY proud of! The Band started the year.... opening up for Legendary Southern Rockers, 38 Special, won the "Road to Summer Camp" competition earning a main stage performance at Summer Camp 2016, performed at Tailgates N Tallboys festival with headliners Willie Nelson and Kid Rock. Recently completed an eight day stretch in August at The Full Throttle Saloon in Sturgis, where they opened for legendary Southern Rockers "Molly Hatchet" and Vince Neil of "Motley Crew" fame, during the 76th Anniversary Sturgis Motorcycle Rally and Races! Upon return the band opened for Los Lobos, Whiskey Meyers and opened for The Legendary "Blues Traveler on September 30th!
Wes Simmons leads the group with his truthful, from the heart songwriting along with guitarist, producer, engineer Ryan Rose and Drummer Tim Fiers, Keyboardist Curt Caudill, Ty Bailey on Percussion and Don Mabus on Guitar.
Peace, Love and Good Music!
Notes for the artist: This page will always be here under your name in "Featured Artists"
You can always send us an updated Bio using 'CONTACT' on Menu at the top of page.