New Music show
Last Featured on this show January 13, 2017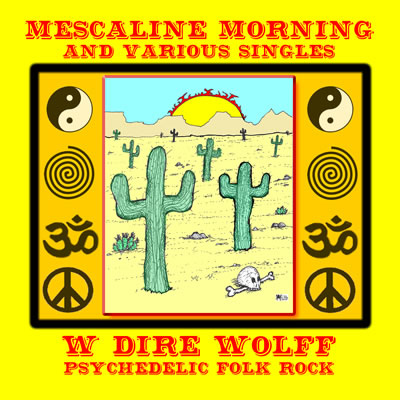 W. Dire Wolff - "Skate Shop"
W. Dire Wolff with Sundance Jump reflects the "Northern California Jam Band" sound and has been called "psychedelic folk rock" or psychedelic Nashville". The guitar based Folk and Rock n' Roll songs are accented by the classically trained electric violinist. The music highlights Wolff's folk/rock ballad songwriting style with various extended jams, winds through country/western daydreams, jazzy tones, highway rock, hippiebilly hoedowns, songs sung in Japanese, and Americana music from the new frontier.

Sundance Jump Recording is a collective of independent artists making their own styles of music. While most of the artists play folk, blues, and rock oriented music; EDM and experimental space music are being developed. Sundance Jump is the recording collective's house band, which evolved from the W. Dire Wolff Band with Burr Guthrie. The Sundance Drifters are the more blues oriented version of the collective, which revolves around the songwriting of Johnny Rock. Sarah Rosenberg is an electric violinist, vocalist, and member of the band, Violin Tendencies. Sundance Jump Recording releases independent music from artists of the creative collective.
Notes for the artist: This page will always be here under your name in "Featured Artists"
You can always send us an updated Bio using 'CONTACT' on Menu at the top of page.