New Music show
Last Featured on this show January 23, 2017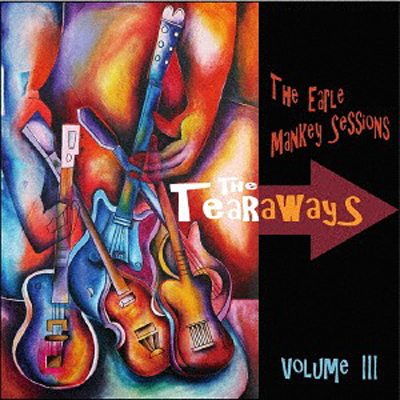 The Tearaways - "I Love My Life"
"The Tearaways take you back to when music was to be enjoyed. Driving Beat (with Blondie drummer Clem Burke currently handling the drumming chores) and lyrics you can understand and associate with. All self written . Great Image and Great live too–great versions of Badfinger's Baby Blue and Bee Gees New York Mining disaster.
Come back soon boys" … Billy Butler BBC RADIO MERSEYSIDE and CAVERN CLUB DJ 1964/71 The Tearaways combine the influence of the British invasion with the California Surf Sound to create a driving brand of power pop that appeals to all ages. With fans from Tom Hanks, to Tom Green to Piers Morgan to Jeffrey Foskett (guitarist for the Beach Boys) to music lovers from Southern California to Liverpool to Dublin and beyond, the reenergized band has a full slate for 2015, including live performances, two new albums, "The Earl Mankey Sessions Volume III" and "The Earl Mankey Sessions Volume VI" on Robo Records/Universal Music, (following the release of two other collaborations with Mankey), the theme song for the newly rebooted series, "Name That Tune," and four songs in the highly-anticipated independent film, "Flytrap," Since
their formation over 30 years ago, the Tearaways are poised to have their biggest year yet.
The Tearaways started in the early '80s in Santa Barbara, when guitarist and vocalist John Finseth formed a band with some friends to reflect their shared influences: the Beatles, Rolling Stones, Creedence Clearwater Revival, Eagles, Jefferson Airplane, The Who, The Kinks, The Hollies, Squeeze, Tom Petty and Bob Dylan. Finseth recruited Greg Braillier (vocals/guitar), Dave Hekhouse (guitar), Jesse (drums and
percussion) and Perry (pianos/keyboards) Benenati and later, John Ferriter (bass/guitar) and the band's career began. In 1983, Ferriter left to join the Stingrays, where he was the lead singer and songwriter for 10 years before moving to the other side of the entertainment business: he went to work at William Morris in 1991, and subsequently becoming head of the worldwide nonscripted television department.
In the meantime, the Tearaways became one of the longest-lasting Santa Barbara bands, recording several independent releases, performing at both private and public gigs around the world and garnering a slew of fans, including Tom Hanks. Hanks first met the band in 2002 and hired the Tearaways to play some events for him. The Tearaways also placed a song, "Bring It On," on ESPN's College Game Day broadcast.


Notes for the artist: This page will always be here under your name in "Featured Artists"
You can always send us an updated Bio using 'CONTACT' on Menu at the top of page.