New Music show
Last Featured on this show February 12, 2017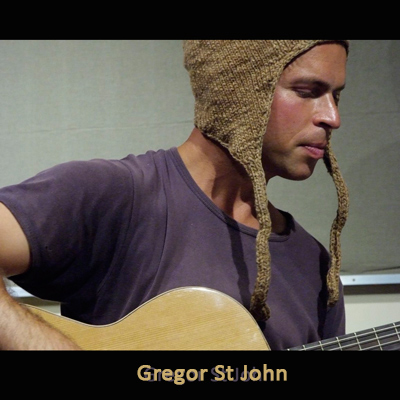 Gregor St John - "Wisdom"
Folk singer-songwriter Gregor St. John has released his uplifting and emotive new single Wisdom. The new song is a delicate fingerpicked protest song that will be welcomed by fans of Damien Rice, Neil Young and Bon Iver.
Gregor St John is a singer/songwriter from Hackney, London, UK. To get his music out there and make a direct connection with his audience, Gregor started street busking in 2002. Roaming the streets of London and Europe, he experienced first hand how music can lift the spirits and soften the bitterness in society. Citing his biggest influences as Neil Young, Pete Seeger, Damien Rice and Passenger, Gregor hopes to raise awareness of social problems and the plight of the most vulnerable in society through his songwriting.
Notes for the artist: This page will always be here under your name in "Featured Artists"
You can always send us an updated Bio using 'CONTACT' on Menu at the top of page.