New Music show
Last Featured on this show February 14, 2017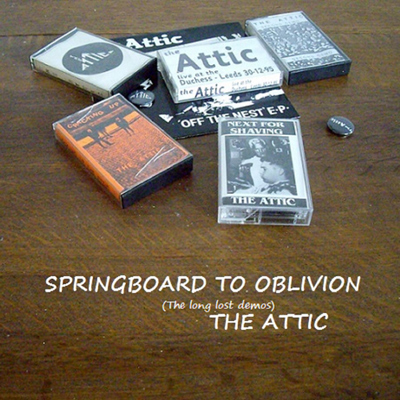 The Attic - "Empty Lane"
Leeds-based old-school punk band The Attic formed in 1988. The band gigged regularly between then and 1995, in which period they secured support slots on tours by The Clash's Paul Simonon and Eddie and the Hot Rods among others. The band's most well-known recording was their 'Off The Nest' ep released in 1991−a seven-inch vinyl disc which can still be found at specialist internet music outlets. The band split up
in 1995, but after a gap of seventeen years they reformed in 2012. The live performances were much less frequent this time around but they played to some responsive audiences which included gigs supporting The Vibrators, The Members and The Rezillos. They have released two albums in recent years: Springboard To Oblivion – a compilation of old demo recordings and Recaptured – a raw DIY recap of some of their best known tunes.
Notes for the artist: This page will always be here under your name in "Featured Artists"
You can always send us an updated Bio using 'CONTACT' on Menu at the top of page.