New Music show
Last Featured on this show February 25, 2017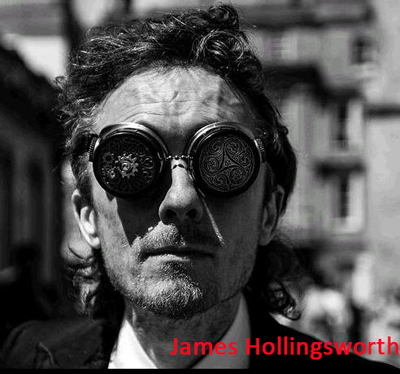 James Hollingsworth - "Sea of Enrichment"
"Sea of Enrichment" was written by James Hollingsworth and Jason Flinter (www.thesongdiner.co.uk), the song was born after Jason came up with an intro that he thought would suit James' voice - it turned out that James had a chorus in need of a song, with the same chords!
James Hollingsworth has a passionate voice and a unique, complex acoustic guitar finger-style, reminiscent of Andalusian guitar, fusing elements of folk, blues, trance, metal and psychedelic rock. Since turning professional in 2006, he's played numerous festivals, folk, acoustic and rock venues nationally, and supported Nick Harper, Cara Dillon, Hazel O'Connor, 60's legends It's a Beautiful Day and Barry 'The Fish' Melton (of Country Joe and The Fish), who said:
"It was truly a phenomenal experience hearing James Hollingsworth's music, I know now that the tradition of groundbreaking music is in good hands. Thank you, James –
Barry Melton."

Notes for the artist: This page will always be here under your name in "Featured Artists"
You can always send us an updated Bio using 'CONTACT' on Menu at the top of page.