New Music show
Last Featured on this show March 7, 2017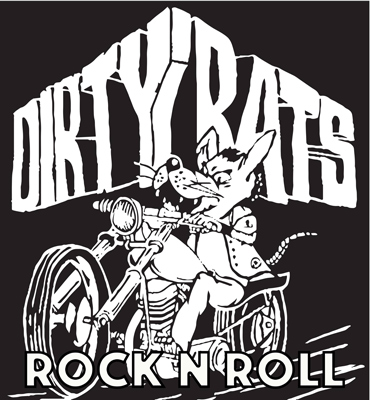 Dirty Rats - "Lowlife", "Rat Town"
Dirty Rats are an "old school" heavy rock band that formed in the mid 80's and quickly became a mainstay of the Melbourne "Pub Rock" scene, gaining a reputation for down and dirty original songs and a "take no prisoners" performance style. Dirty Rats released a 4 track vinyl EP in 1987 and continued to play pubs and festivals throughout Victoria into the 90's before taking an extended hiatus that lasted a couple of decades. The Rats recently reformed and after several line up changes have evolved into a tight 4 piece powerhouse group that still delivers loud and punchy rock and roll that will have you head-banging and singing along with catchy hooks and choruses at the top of your lungs.
The Rats new album, Rock n Roll, delivers 8 new original hard rock songs, along with a heavy interpretation cover of a Vanda and Young classic, that is set to become a classic Aussie anthem in the world of sticky carpets and beer stained bars. Dirty Rats consists of Andy on drums, Jamie on bass, Chooka on guitar and Wayne on vocals.
Get yourself to a Dirty Rats gig, buy the Dirty Rats album, Rock n Roll or listen to Dirty Rats on Spotify or your favourite digital platform, any way you can, go Rocking out in Rat Town.
Notes for the artist: This page will always be here under your name in "Featured Artists"
You can always send us an updated Bio using 'CONTACT' on Menu at the top of page.