New Music show
Last Featured on this show March 13, 2017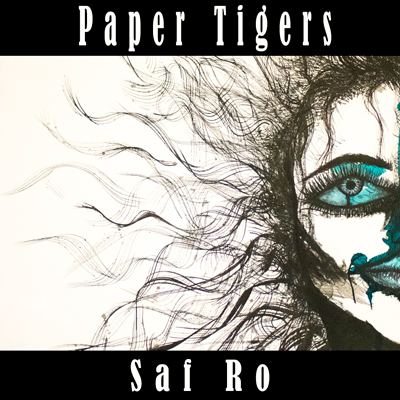 Saf Ro - "Paper Tigers", "You'll Be Ok"
O"If you like your pop music deliciously eclectic, you should check out Saf Ro, a combination of XTC-Meets-Prince in a back alley with something new and fresh."
You know what happens when a college kid spins records at his college radio station and then goes on to MAKE records? Steven Anthony Frazier WAS that DJ at the University of Miami and now he has his second release out in the music ether.
Saf Ro is Steven Anthony Frazier's Recent Observations set to a soundtrack that is a fusion of rock, funk, electronica, and RnB with zero hip hop influences. The music is not repackaged nostalgia. His journey encompasses a lot of the pop music sounds of the last 50 years in a way that is fresh, exciting, and dares to be different.
Saf Ro feels that all it takes for an artist to be fulfilled is to give all they have to their art while passionately enjoying the process. When leading a life with a philosophy like that, we can all envy him for his courage, audacity, and boldness to pursue that passion.
In 2016 we saw the release of Saf Ro's debut album '21 Days 2 Recovery'.
Saf Ro is now releasing his sophomore effort 'Paper Tigers'.
Word on the street is that it's going to be killer in the underground alternative scene.
Notes for the artist: This page will always be here under your name in "Featured Artists"
You can always send us an updated Bio using 'CONTACT' on Menu at the top of page.