New Music show
Last Featured on this show April 25, 2017
Duncan Reed - "Hypnotise"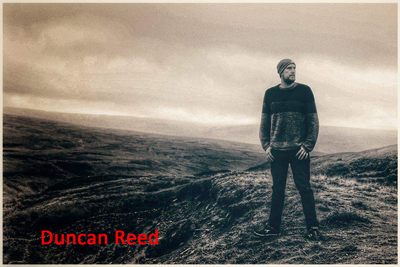 I am an acoustic artist and songwriter from Manchester, UK and have previously released an album and an EP. This spring marks the release of my third album, Hypnotise, and the title track is my first single from it!
The inspiration behind the songs which form the majority of the Hypnotise album came from experimenting with the way I play guitar. I had previously experimented with using different open tunings to create different progressions but began to focus on the use of a capo to change the root note and in some songs, I have introduced fingerpicking for the first time. The changes I have made in my style of guitar playing naturally learnt itself to a greater focus on the lead vocal performance and I feel that I have really pushed this further on this album. The album deals with a variety of themes throughout but overall, the concept is around events in life, the passage of time and moving on with your life. The majority of songs were written quite quickly in early 2016 although I chose to bring "Questions" out from my back catalogue as this was the final song that was recorded on my original demo before the release of "Until The End". For this release, I was working with another producer as I wanted to push boundaries and experiment with sounds a little further. Following his work on my dad's recent album "Moorscape", I began to work with Ali (HeyGamal) and massively benefited from his previous industry experience as well as his songwriting ability. Once the basic song structure had been recording, we spent a lot of time experimenting with different instruments and throwing ideas back and forth which has really produced an excellent result. The album features performances from John Reed on Cittern, Matt Steady on Fiddle and Tom Parkinson on Piano. The album is due for release in March.
Notes for the artist

: This page will always be here under your name in "Featured Artists"
You can al
ways send us an updated Bio using 'CONTACT' on Menu at the top of page.