New Music show
Last Featured on this show May 27, 2017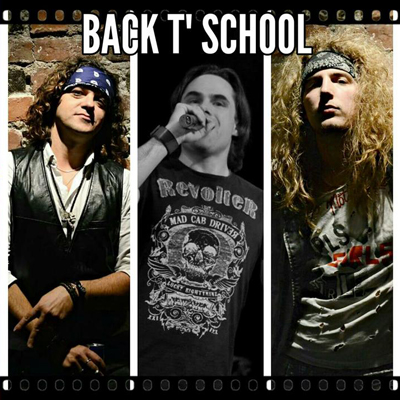 Back T School - "Crazy Hollywood"
Back T School is a Hard Rock (LA) band band from Västerås, Sweden, formed in 2016 after the dissolution of previous band called Banging Beaver.
The first setup of Back T School is; Dario Duic (guitar), Andreas Sandstöm (bass and vocal) and Anton Olsson (drums).
In 2016 was written and produced as well as recorded thereafter in early 2017 sent to DEXY mastering for make-up.
Immediately after album release, Anton left the band and former drummer from Banka Beaver (Dean Duic) took the drummer's seat.
Notes for the artist: This page will always be here under your name in "Featured Artists"
You can always send us an updated Bio using 'CONTACT' on Menu at the top of page.