Featured Artist
of Fabruary 11, 2019


with the song
Memories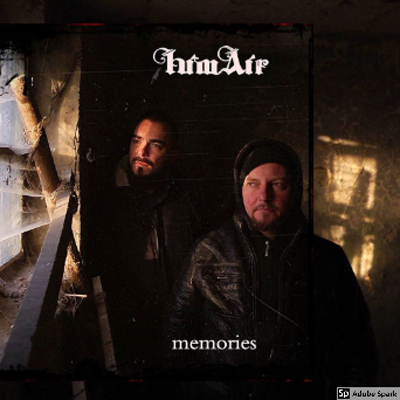 Imagine combining two musicians of two different generations, representing music genres which are as far from each other as it is only possible.
The point where the unlikely becomes a working, feasible music project is called HimAir.
So far they are a duo that started working together in April 2018 after their bands have fallen apart; Michał was a lead singer in an acoustic prog. rock project and Cezary was a leader of a legendary group and a pioneer of black / death metal in Poland – Christ Agony.
The project at the beginning was only supposed to be a trial to fill in the void which their bands' loss has created in their lives. Over a short period of time, however, it proved to be quite fruitful and resulted in creating an EP – Spiral Clock 2018 which was released at the end of August the same year.
Their friends from a film group – Attic Film Production made three video clips for them.
Despite of all adversities and low budget the gentlemen keep on cooperating and create music they love and write deep lyrics which describe the world as they we see it. - Later this year an LP "Memories" will be released.
---

Notes for the artist: This page will always be here under your name in "Featured Artists" You can always send us an updated Bio using 'CONTACT' on Menu at the top of page.