Full Album show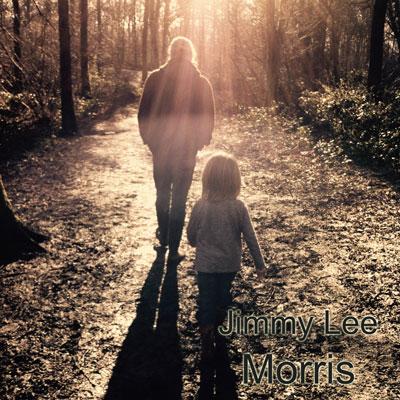 Jimmy Lee Morris - Album: Wilderness Wood

Singer songwriter living in the depths of East Sussex creating songs about life and love. Been weaving songs into the hearts of those happy to listen for 30 years. In all that time I've played in many bands and duo's and now go out solo and acoustic. I've sung my songs from folk clubs to festivals, around the UK and Europe and many happy summers down the wild west coast of Denmark. Over the years I've released my tunes for all to hear from vinyl records to digital downloads. I'm currently out supporting my recent 2016 album release Wilderness Wood.
"Started writing and performing in the 80's. Either solo acoustic folk clubs and the like or as the front man in the mostly ignored, Juno 6 driven 5 piece band A La Tienne. We did manage to rustle up a 12" single release through Rough Trade Records in the UK and some even appear to this day on Ebay, such ignominy. Had a brief recording experience with Ron Geesin (producer/arranger on Pink Floyd's Atom Heart Mother) in his studio in Sussex in the UK. A timely 80's Ronald Reagan nuclear protest song, tapes long since lost, a blessing I think. Writing, working, playing through the 90's, crafting the art so to speak culminating in working in bands Mojo Filter and the Collaborators. Released an album with the Collaborators - far and distant world (remastered and still available on iTunes for the aficionado fan). Spent big chunks from 1999 to 2009 playing in Denmark along the West Coast. Last 5 years of that in the town of Tonder during the acclaimed annual International Folk Festival each year. After a couple of top 10 country music Hotdisc Chart successes from lo-key recordings now since deleted and a compilation CD of past songs which I have also now delisted I met up with Simon Scardanelli. We first worked together on a charity Christmas single in 2014 which I had written. This led to us forming a friendship and in 2015 a good working relationship on my new album Wilderness Wood. We'd originally met at a live performance we were both playing at. This led me to discover Simon's music which I loved and I think he saw something in the songs I had and he suggested we make a record and he'd produce and handle the publishing. The album took most of 2015 to create and we pulled in lots of great musicians from in and around Brighton in the UK where Simon's Vi-Vid studio is based. Wilderness Wood became the album title after a local working woodland asked Simon if he could write them a "theme tune". He said he knew a man who could and I wrote it on the 30 minute drive home from his studio that day. The album started life as more of a Country/Americana style but a change around
of musical personnel led the album to have a much folkier, jazzy feel. Album was released April 2016 on Automix Records, published by Musica Scardanelli."