Lupe Garu
The legendary Lupe Garu are said to be werewolves who can change from human to wolfen and back again at will. Lupe Garu the band are hard rocking musicians that bring their brand of blues powered fusion laced rock to the stage. Dubbed the shapeshifters of modern rock by Iron Butterfly's Larry Rust, Lupe Garu has shared the stage with Melvin Seals and the Jerry Garcia Band, Tod Wolfe, Mike Dugan and the Blues Mission, Dirk Quinn Band, Red Elveses, Bohemian Sunrise, Cheesy and the Crackers, Eric Martin, Stu Allen, Guitar Dogs, and Dean Ween, to name a few. The band's list of awards include:
2014 Elephant Talk Indie Music Award for Top Ten guitarists to play Atlantic City, N.J.
2013 Relix Magazine's Jam-Off songwriting competition! Our prize-winning entry was "Come To See Me Fall" from our First Bite CD. Our song will be included in the CD sampler packaged with the June 2013 Issue of Relix Magazine. The magazine has a distribution of over 100,000.
2013 Elephant Talk Indie Music Award for the category Best Non-Local* Psychedelic/Jam Band
2012 "Top local band/artist played on srrocks.com" for 2012 – SRROCKS.COM
2011 "Tops new band/artist played on srrocks.com of the year" - SRROCKS.COM
Check out their website at https://lupegaru.com, Their CDs "First Bite" and "Aged in Wood" now available at CDBaby.com, Amazon, iTunes, and at their shows.
Album: First Bite (2011) A dynamic musical experience from smooth blues to total shred plunging into acid fusion, a strong release from an up and coming jam band.


Notes For the artist: This page will always be here under your name in "Featured Artists". You can always send us an updated Bio using 'CONTACT' on Menu at the top of page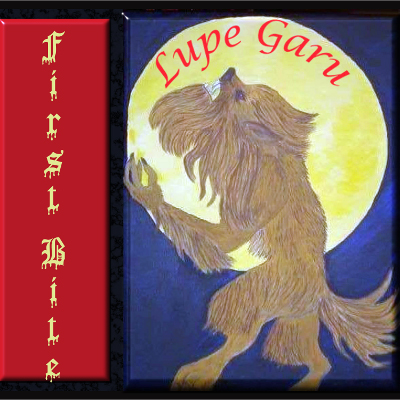 #
(PST)
Name

length
Rating

1
9:00
Come to See me Fall

04:14
4

2
9:04
Bo Peep

04:36
4

3
9:09
Fallen Angel

10:29
4

4
9:19
Polacks on the Roof

04:01
3
5
9:28
All I Got
08:19
3
6
9:32
Requiem for a Sea Robin
03:59
3