The Moonbeams
Singing songs of life, love and Nature from the Yorkshire Dales
The Moonbeams make music rooted deep in the countryside, willingly tied to the landscape, alert to the changing seasons and sensitive to the creatures that share the environment with our complicated human hearts. Music that evokes the beauty of the landscape and lifestyle of the people. Music to listen to while dreaming and reflecting on the better things of life. We released our first album, 'Sparrowhawk's Eye in 2012, and our second album 'Watching Wildlife' was released in early 2015 and has been chosen to be added to the list of the Telegraph's top folk albums of the year.
The Moonbeams are a contemporary acoustic folk band from Long Preston, near Settle, in the Yorkshire Dales, England. They play their own original music, deeply rooted in the environment and culture of the Dales, reflecting their love of the landscape, nature and people of the area. It is music that calms and recharges you whilst taking you on a lyrical adventure in which you can forget the worries of everyday life.
They are a five piece band made up of:-
Jon Avison: Song writer, guitar, harmonica and vocals
Jen Haines: Viola
Ben Avison: Mandolin, Accordion, banjo and vocals
Mark Fletcher: Whistles and percussion
Luke Yates: Double Bass
About the Album: Watching Wildlife, released in 2015, is the second album from The Moonbeams. It is the follow up to their previous album Sparrowhawk's Eye, released in 2012. It celebrates the delights of the countryside as well as the lives and loves of the people who call it home.


Notes For the artist: This page will always be here under your name in "Featured Artists". You can always send us an updated Bio using 'CONTACT' on Menu at the top of the page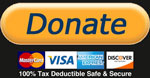 #
(PST)
Name

length
Rating

1
9:00
Oxford Town

05:33
4

2
9:05
Coming Home

05:45
4

3
9:11
Watching Wildlife

06:24
4

4
9:17
Our Time

02:59
4
5
9:21
Weather and the Tide
04:37
4
6
9:25
Boots
04:32
4
7
9:30
Hefted
04:04
4
8
9:34
The Dance
04:29
4
9
9:39
I am October
05:10
4
10
9:44
Castleberg Hill
03:25
4
11
9:47
I Walked Out
05:33
3