New Music show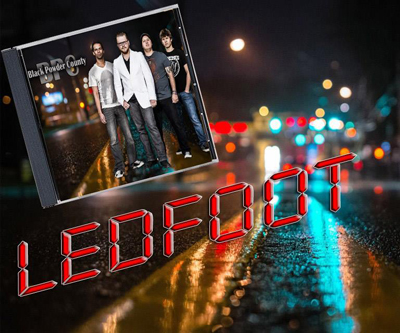 Black Powder County is everything the band's name suggests and more. They have an undoubtedly explosive modern rock feel, while returning to roots of the hard hitting, punchy, raw sounds made famous by bands like Aerosmith, AC/DC, Metallica, Black Sabbath, and Rose Tattoo. They have a sense of danger and that untamed beauty that was synonymous in bands like Guns n' Roses and Velvet Revolver, and in Black Powder County's opinion has been the sound and energy missing for far too long. Their explosive rock sound marks the spot for a new beginning and revitalization from a band of rock & roll brothers united by a unbridled desire & passion toward a suddenly brighter future.
Formed in early 2012 Black Powder County is entering its second year with a bang! The band has literally been there and back musically in that short time, and through dedication and perseverance this charged foursome has morphed into a well oiled, fast moving hard rock machine with an incredibly slick sound, the band has come out of it all as a durable and entertaining act in the area. Their Debut Album "The BPC Syndicate", is available now and it is an electrifying compilation of their rock roots with the irresistible guitar riffs, and life relating lyrics. The band has reached new heights, both artistically and commercially, so be watching closely as the wait will soon be over…
Are you ready for Black Powder County's explosive sound?



Notes for the artist: This page will always be here under your name in "Featured Artists"
You can always send us an updated Bio using 'CONTACT' on Menu at the top of page