New Music show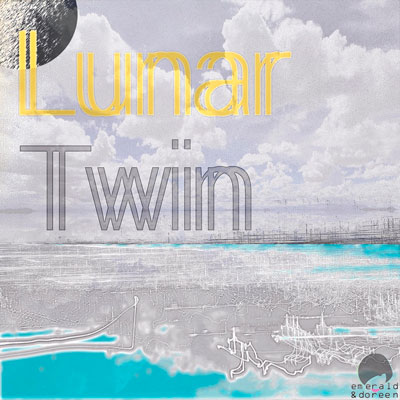 Lunar Twin - "Champagne"
Lunar Twin is a dreamwave band from Los Angeles consisting of Christopher Murphy (production/music) and Bryce Boudreau (vocals/co-production). They met in July 2011, at the Denver Underground Music Festival when Bryce joined as a guest of Chris' previous goth synth band Night Sweats. They formed Lunar Twin in October 2013, and derived the band's name from a theory about earth having possibly had a twin moon.
About the EP: The music connects with the lyrical themes through spacey soundscapes with use of guitar reverbs, electronics and nature sounds. Their musical influences are diverse and range from New Wave (Joy Division, Gary Numan) to Hip Hop (Nas, Wu Tang Clan); from classic psychedelica (13th Floor Elevators) to modern downtempo (Massive Attack, Portishead, Thievery Corporation, Soulsavers); and from classic and modern songwriters like Billie Holliday, Leonard Cohen, Rodriguez and Santogold. They blend their musical and lyrical influences together to make a modern psychedelic and cinematic sound.

Notes for the artist: This page will always be here under your name in "Featured Artists"
You can always send us an updated Bio using 'CONTACT' on Menu at the top of page

The "Next Play" is a pretty accurate estimate. The Rotation is currently 40-45 days due to the huge number of submitted songs. You can always change it to Rotate in 1 day with only $1 donation. Click "Promote and Donate" on the menu, at the top of the page, for more info.